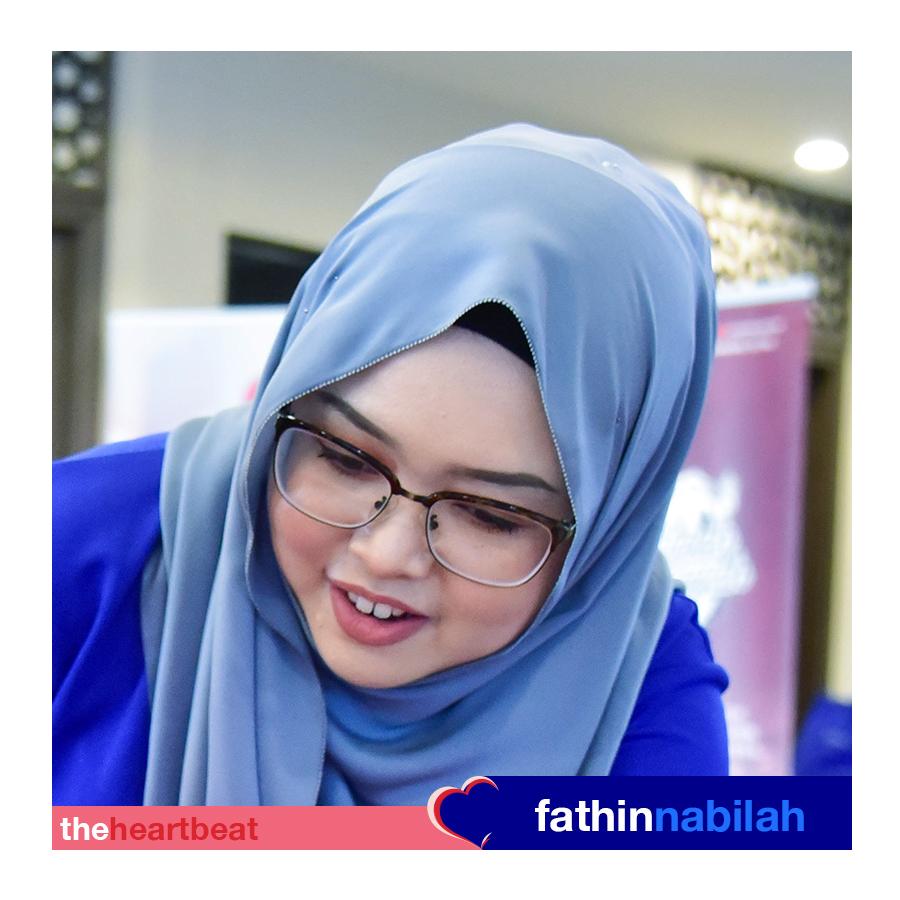 Hello everyone!
It's April, but no, we don't have a prank! Today we feature yet another youth ninja in our volunteer stories in the #theheartbeat series!
Allow us to introduce you to Fathin Nabilah, 24, a volunteer with us for over a year!
How did you first hear of RLAF?
I've been a volunteer for the past five years, and with RLAF for over a year. I was amongst the volunteers at the time, representing SEMC Muslimah group, for one of the RLAF events in 2014 at Jurong Bird Park. I was given the orange RLAF shirt, and it was then I heard about RLAF for the first time.
What made you want to volunteer with RLAF?
Volunteering is a passion for me since I was young. I used to accompany my mum to volunteer for events and programmes she was actively involved in — which I really enjoyed. However, at that time I felt that I wanted to contribute more instead of merely turning up for an event and that was it. I wanted to be involved in the organisation committee so I can contribute ideas, thoughts, logistics etc. At that point of time, I felt that I don't have the team and resources to accomplish that. Hence, when another volunteer asked if I would like to be on board in the RLAF organisation committee, I jumped at the opportunity.
How your entire volunteering journey has been?
It's been amazeballs! Never once did I regret my decision. I met people from all walks of life and they teach me valuable life lessons which shape my values and mindset. For instance, I have volunteered for Ain Society programmes. We would bring them to places around Singapore and engage in activities. I realised the group of children do not have much opportunity to sightsee due to health conditions they are battling with and some didn't have anyone to bring them out as their parents are cancer patients. Seeing the children's happy faces made my heart so full and I was amazed with their courage to go through such difficulty. Once, a single mother of three young children (aged between 1-9yrs) approached me and showed me pics of her late husband who passed away due to cancer. She was trying so hard to hold her tears so her children won't see them. She expressed her feelings and challenges as a single mother. Through our conversation, I began to realise that the simplest things such as emotional support can make a significant impact in one's life.
What keeps you going to consistently volunteer?
Volunteering makes me forget all the problems I am facing. It embodies the value of gratitude and serves as a reminder for me to have perseverance and courage in life. Seeing their smiles and enjoying our company fuels me to contribute more to society.
How has RLAF benefitted you?
RLAF is a great platform for volunteer work. The group of people we have collaborated with vary from children to elderly which gives me an exposure to interact and integrate. RLAF has pushed my comfort zone and challenge the timidness in me.
If you could give some advice to other budding youth volunteers out there, what would you tell them?
Keep doing you! We are in this together ~ let's continue to channel our energy into the things we are passionate about and insyaAllah, He will ease our affairs️.
Thank you Fathin for sharing your thoughts, it's certainly refreshing to be able to interact with someone who is so passionate about serving others in the community!
We hope you've enjoyed our volunteer stories on #theheartbeat. If you're interested to join #RLAFSG to #bthebetteryou, click here.