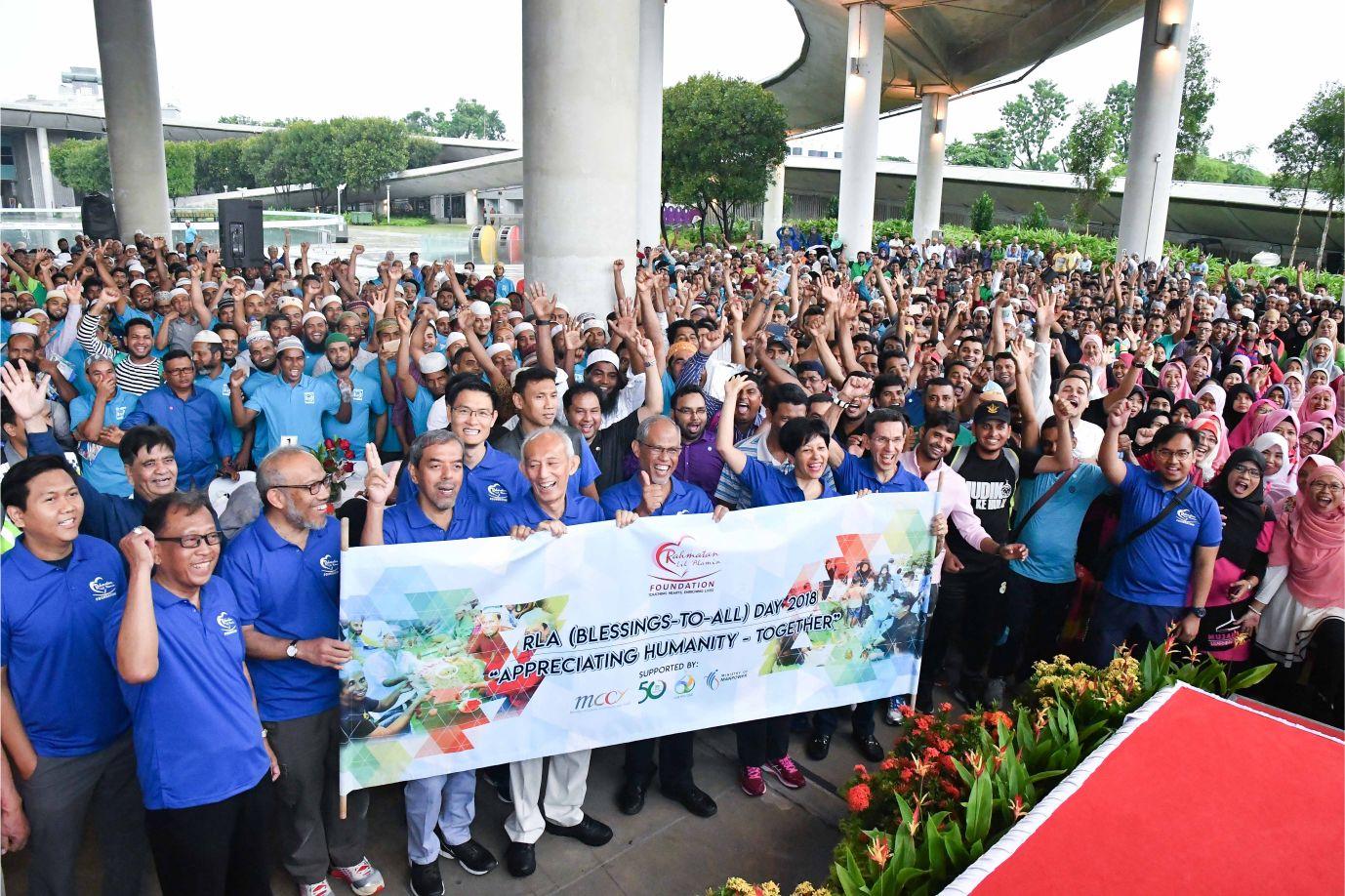 RLA Day 2018 with the theme of "Appreciating Humanity – Together" was held on 18 November 2018 at Marina Barrage, in collaboration with the RLA mosque committee and organisations such as IMSSA, HPB and MOM.
The event was attended by about 1000 multi-ethnic migrant workers and Muis/mosque volunteers helped strengthen the values of care and compassion within the community through engaging outdoor activities.
A cheque of $5,000 was handed over to 2 initiatives (Mujahidah of Masjid Mujahidin and Nisaa by Masjid Al-Muttaqin) to help support their efforts to engage and develop welfare of migrant workers.