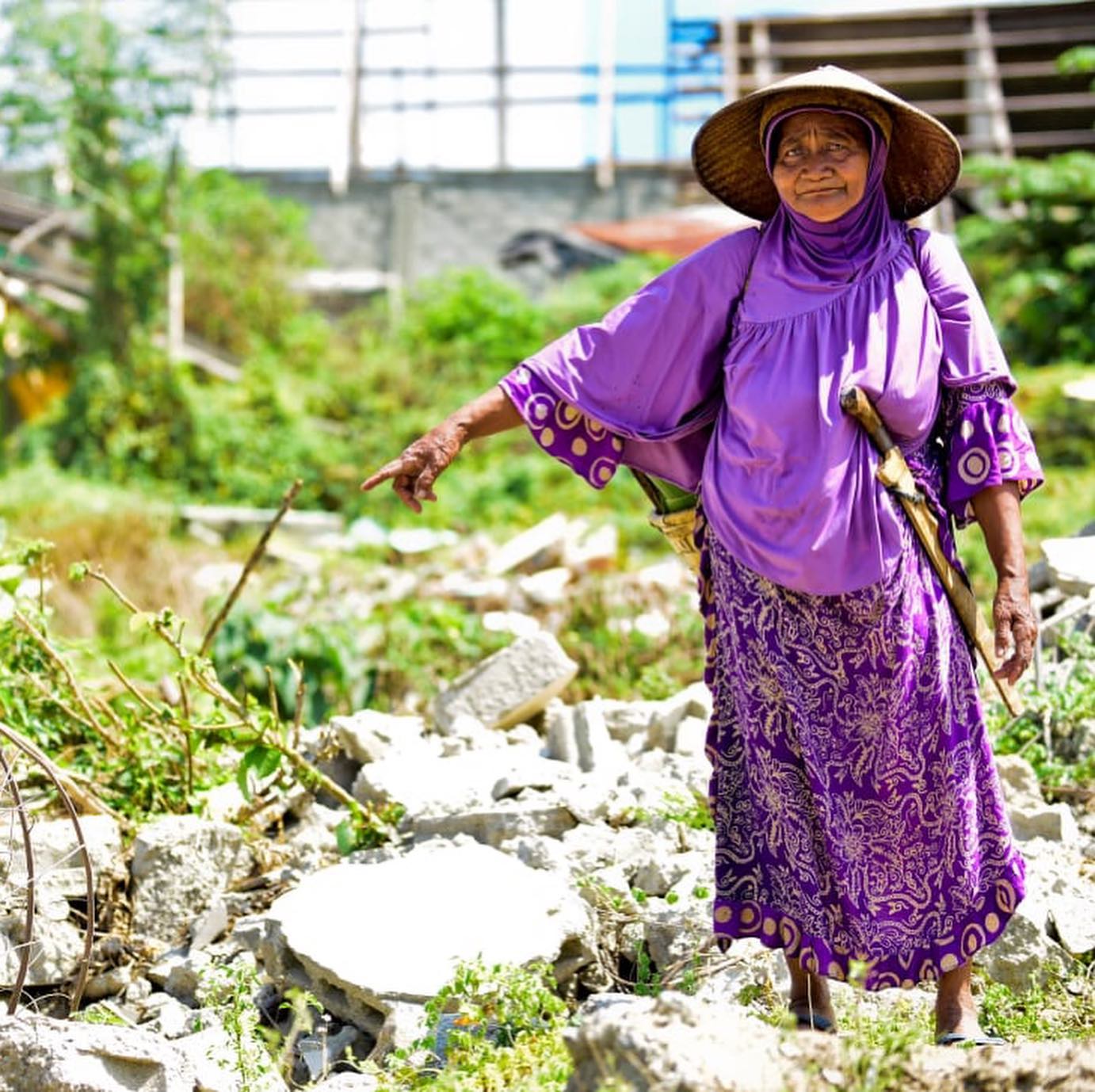 On September 28 2018, an earthquake shook Sulawesi and triggered a calamitous tsunami. The villages of Palu were hardest hit with thousands of homes and buildings either flattened by the earthquake and tidal waves or swallowed by mud from soil liquefaction. Our RLAF team went on a monitoring visit to Palu recently to take stock of the relief and post-relief projects managed by Mercy Relief and their local partners.
We first visited one of the many 'red zones' of the liquefaction sites i.e Petobo and Sibalayang Selatan. Amidst the picturesque mountains, one could see the wasteland peppered with pockets of weeds and coconut trees – an outcome of the devastation. What was once a bustling village rich with agricultural land are now scarred remnants of unstable soil. Villagers lost their livelihood as nothing further could be done in these 'red zones'.
We then visited two of the schools in the village affected by the earthquake & liquefaction, with the first destination being Sekolah PAUD (Pendidikan Anak Usia Dini) Anantovea,  and then Sekolah Dasar (SD) Inpres. Along with the students, teachers and parents are encouraged to be part of the DRR (Disaster Risk Reduction) lessons that are being taught. Children are the most vulnerable and traumatized when disasters strike. Due to the limited availability of resources on disaster preparation, the local government acknowledged the need for DRR programs to be established with the schools. School-based DRR programmes were adopted to spread knowledge through the teachers and students. While the students may come and go, the teachers retain the knowledge for the next batch of students. As such, it is imperative that teachers go through the proper training as well. Having a DRR and capacity building program rolled out in these schools will eventually strengthen their resilience through preparedness. This system can then be further sustained with the sharing of knowledge and awareness.
These programmes are made possible with donations of SGD $362,510 and the strategic partnerships we forged with Mercy Relief and Yayasan PKPA. We could not help but notice how the people were still hopeful of the future and thankful for all the help given even though they had lost so much. It made us even more determined to see what else we could do and hope the DRR program implementation in Palu would be a successful one in years to come.