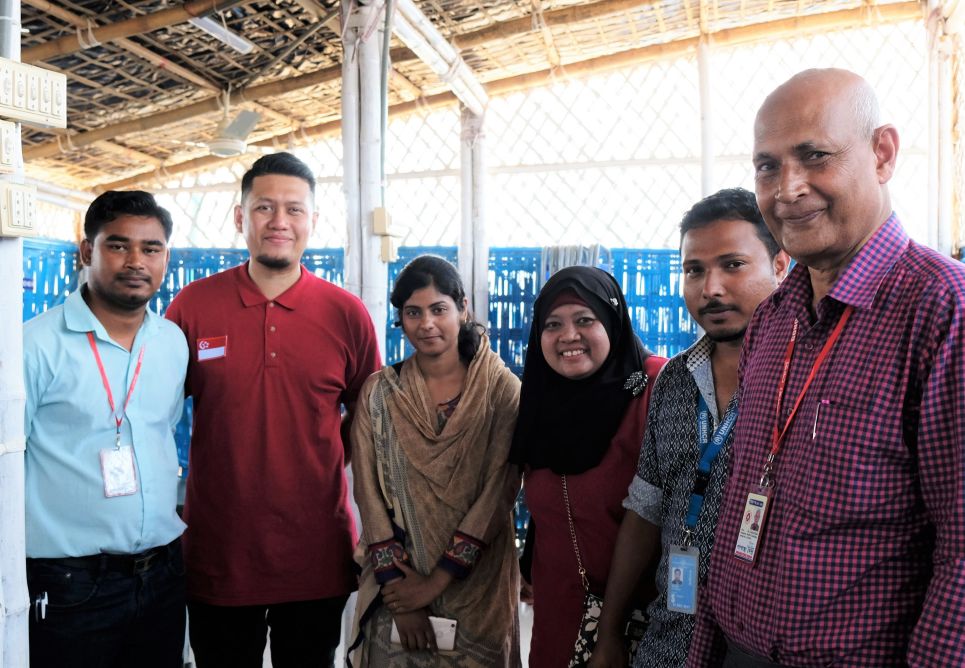 Singapore
RLAF
United Nations High Commission for Refugees (UNHCR) Bangladesh
RLAF, in collaboration with all 70 mosques in Singapore and supported by Muslims and non-Muslims alike, raised more than SGD 345,000 in aid of refugees fleeing to Bangladesh.
For this initiative, RLAF collaborated with the United Nations High Commission for Refugees (UNHCR) Bangladesh. The collection enabled the UNHCR to manage the crisis through various projects, majority of which are life-saving and empowering.
2 representatives from RLAF travelled to Cox's Bazar, Bangladesh from 6 to 7 March 2018 to better understand the projects by UNHCR and the challenges they face in implementing and sustaining them. We visited training and community centres, learning centres for children, distribution points and medical centres.