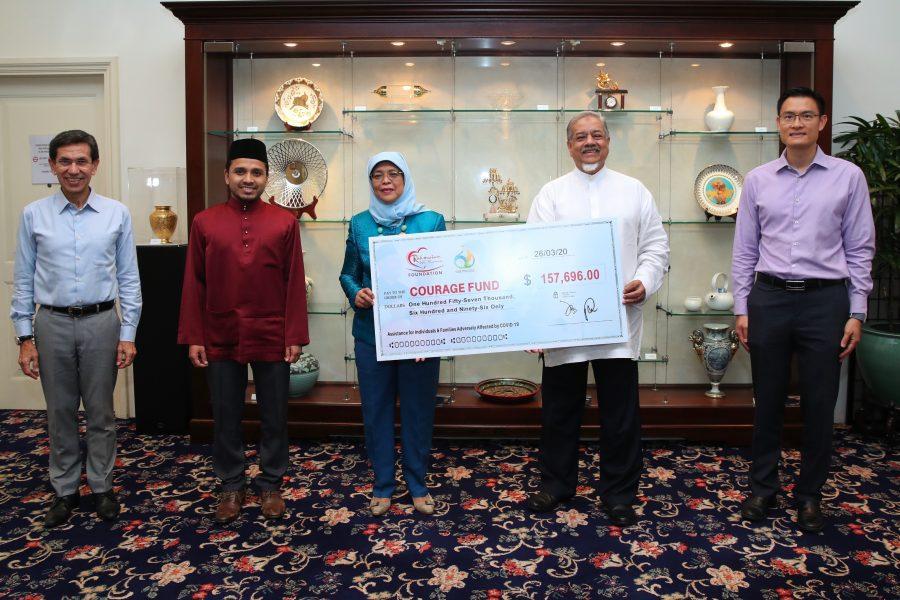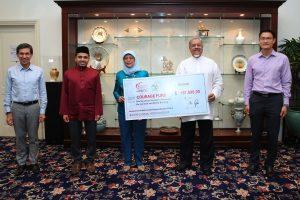 In collaboration with all mosques in Singapore, the RLAF had organised a special fundraising effort to contribute to The Courage Fund that seeks to support and provide relief to vulnerable individuals and families affected by the COVID-19 situation.
Since the discovery of the COVID-19 virus in December last year, no less than 194 countries have been affected beyond China, and Singapore is one of them. Over 420 thousand confirmed cases have been detected worldwide. And the number is set to rise further.
Here in Singapore it has been a scene of sharp increase in the number of people infected with the virus as well. At last count (24 March 2020), 558 cases have been reported.  Beyond being a medical crisis, the livelihood and economic impact of the virus has also been devastating. Many sectors of the Singapore economy, primarily the healthcare, transport, tourism and along with Singapore's manufacturing industries that rely on movement of labours from our neighbouring countries have been severely impacted. This means severe downward movement of businesses and jobs in many sectors, and the trend is not likely to end soon.
In a show of solidarity with fellow Singaporeans, the RLAF had mounted a special collection which started with an online collection on Wednesday, 26 February 2020 followed by a one-week collection from Friday, 28 February 2020 at all 70 mosques in Singapore which ended on 5 March 2020. Members of the public also contributed through donations in cash and cheque. RLAF is pleased to report that we have collected S$157,696 in support of The Courage Fund.
Executive Director of RLAF, Mr Zainul Abidin Ibrahim said, "The Rahmatan lil Alamin Foundation is pleased to collaborate with all mosques in Singapore to rally the community to support individuals and families that are adversely impacted by the current COVID-19 through The Courage Fund. This is in line with our aim to nurture a Singapore Muslim community that participates actively in building a caring and compassionate society. We are hopeful that our little effort will enhance the relief for the affected parties as we band together in this very critical hour when every effort matters for the good of the larger Singapore family."
Funds collected will be handed over to The Courage Fund managed by the Community Chest. On Thursday, 26 March 2020, a cheque was presented to President Halimah Yacob, who is also Patron-in-Chief of the Fund.
We thank all donors for standing united with us to help those affected by this ongoing crisis.