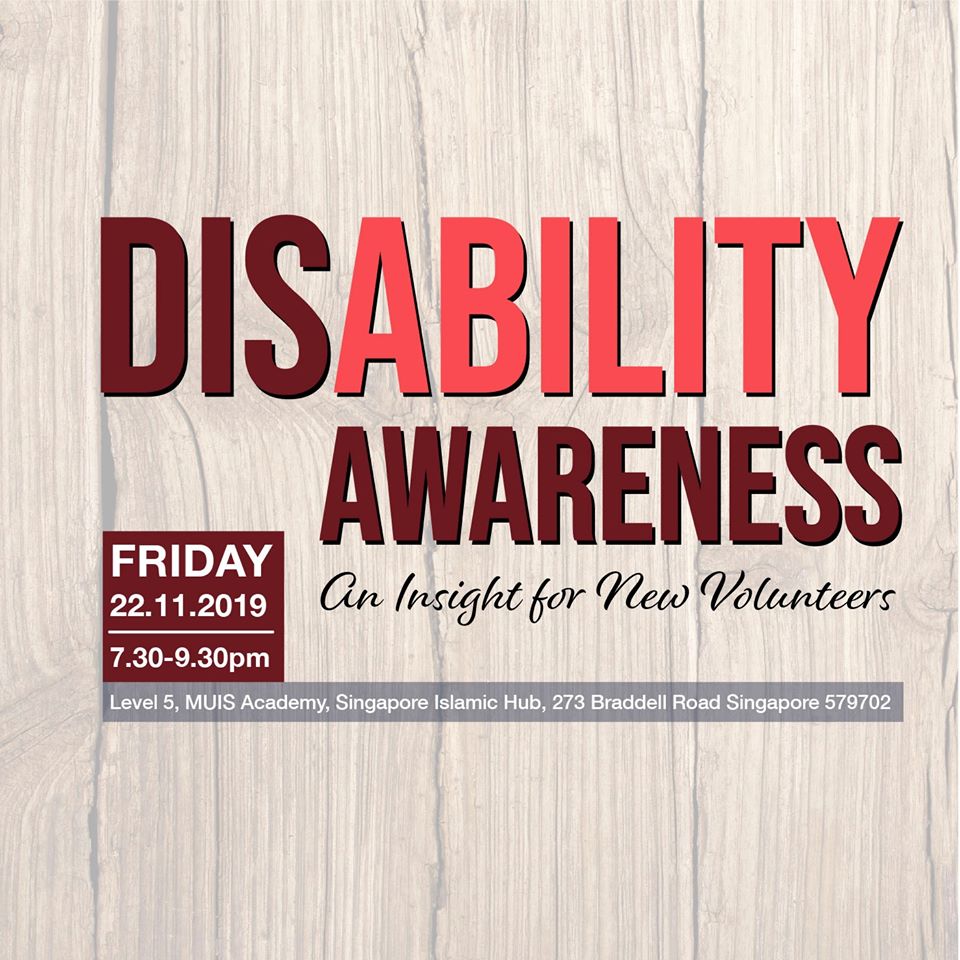 Let's celebrate the differently-abled among us!
As a lead up to our signature project for differently-abled communities in 2020, we would like to invite you to gain insights into the disability landscape in Singapore and explore ways to volunteer. Happening this Friday, 22 November 2019, 7.30 – 9.30pm at Level 5, MUIS Academy, Singapore Islamic Hub, 273 Braddell Road, Singapore 579702

We have limited seats! To register, head on to differentlyabled.eventbrite.com or to our events page!